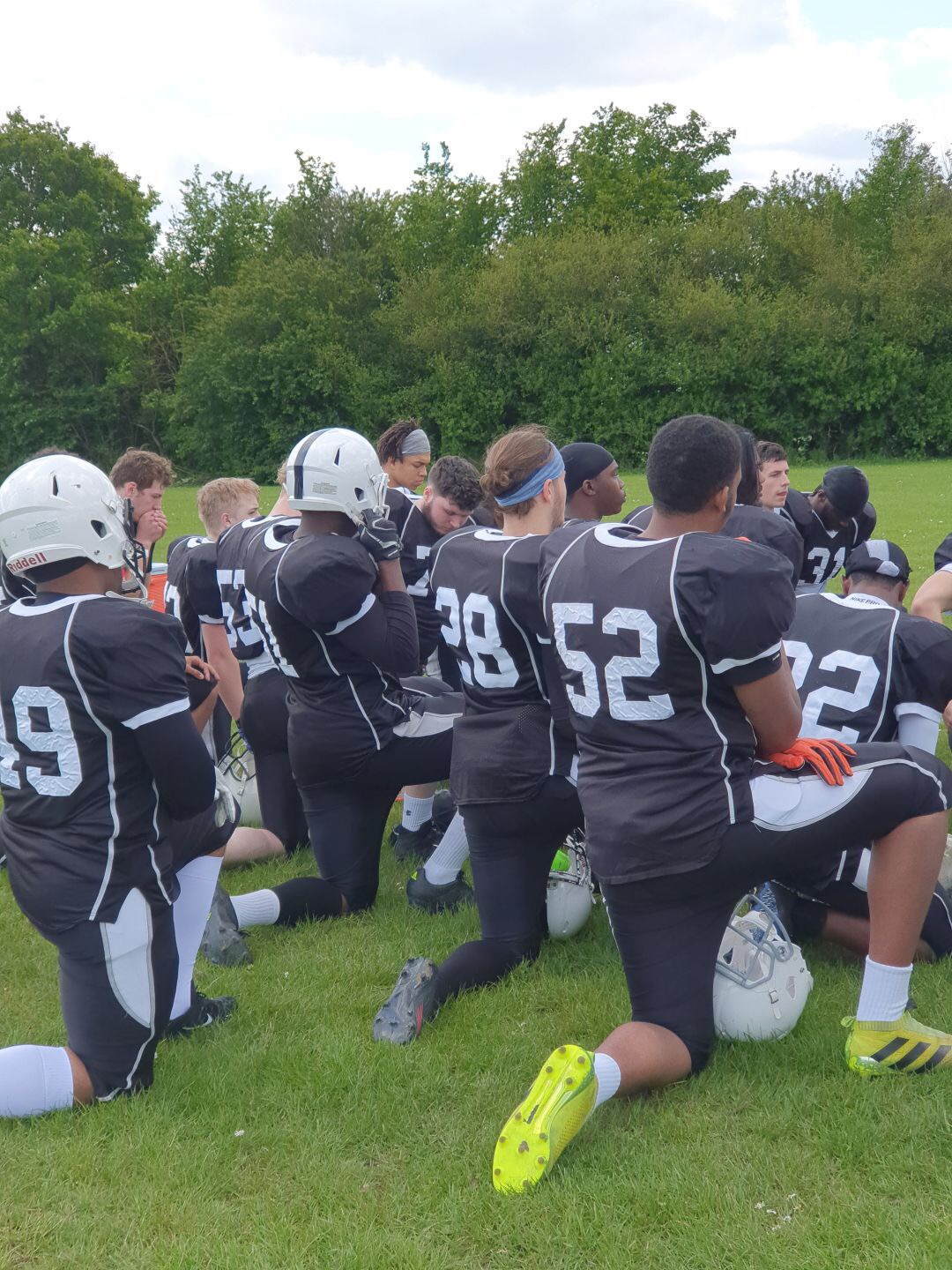 The Youth Tackle team come back to competition after a year out, With two tournaments down and two left to go for the Warriors Youth Kitted Team. in the first Tournament in Cobham the Warriors faced The East Kent Mavericks beating them convingly 48-26. Next was the hosts the Cobham Cougars, The Warriors put up a spirited fight losing narrowly  34-28. After two hard fought matches and some injuries a depleted Warriors team faced the Essex Spartans. unfortuatley the Warrior had another loss 37-20. The Second Tournament was at the London Blitz. A depleted Warriors squad face the East Kent Mavericks in the first game. The Warriors quicky went down by two scores in the first half. In the second half the Warriors made a spirited comeback and with 29 seconds left the Warriors made a drive down the field and score the TD and extra point to tie the game 26-26. Next up came the hosts The London Blitz after a close fought first half the Blitz pull away due to Warrior injuries the Warriors were unable to pull it back. The Blitz came out winners 26-12. Due to injuries that led to lack of numbers the Warriors had to forfiet against the Kent Exiles 1-0. With two more tournaments left the Warriors have a lot to prove.
Half way through the season we take a look at the Junior Team. The Junior Warrior team had three back to back games first they faced the Wembley Stallions in the first game, after a shaky start turning the ball over on the first play the Stallions punished the Warriors by putting the ball in the endzone for the score. After that is was moslty one way traffic, the Warriors put together a 24 unanswered scoring streak. The Warriors made tons of mistakes but came out winners 24-6. Next up came thier cross town rivals the London Blitz, The Warriors marred with mistakes and turnovers failed to put any points on the board losing 34-0 to the Blitz. The Solent Seahawks was next on the card, Warriors made a great start taking the opening kickoff back for a TD, The Warriors added two further scores before the Seahawks answered with a TD of thier own. The Warriors ended the half with another specatcular TD Catch. in the second half the Seahawks made a spirited comeback scoring two more TDS in the 4th quarter. With time running out the Warriors took a knee to secure the victory 26-20. The Warriors are now 2-1 with 3 games left and are in a good position to make the play offs.
This Saturday the U12 Flag Team has thier First Tournament of the season hosted by the Kent Exiles, with the Warriors U12 team making the playoffs the last two season, lets hope they can go one better and take home the trophy this year.